Alotta Auto Parts
Family Owned & Operated
In 1950's James "Mike" Adkins purchased a 12 acre farm and started hauling in cars. He recycled the vehicles by sell used parts & salvaging the metals.
3 generations later, Chuck Adkins as owner, the business has undergone a modernization process. Out with the old ways of doing things and in with the new. New vehicles, computerized inventory, and environmentally safe handling of all vehicles.
Some old inventory still exist, but newer vehicles are also on inventory.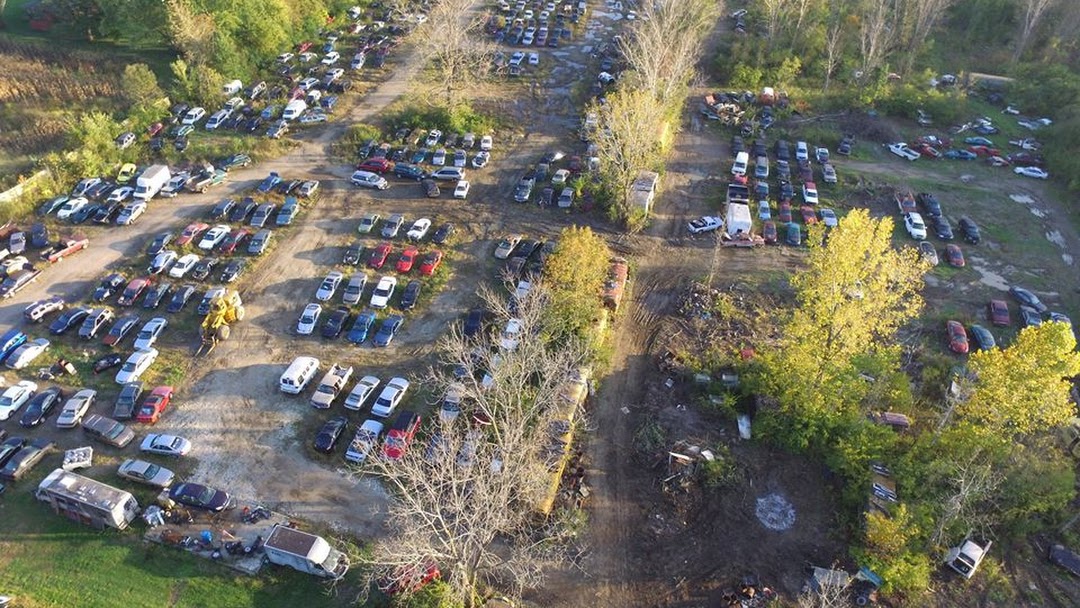 Updates
Posted on May 14, 2019
Couple years ago, the orignal salvage yard was reunited as one 12 acre yard. From 1970 till now it had been split into 2 seperate yards. We have been reorganizing the old inventory & rebuilding the current buildings. This was one of the starting points.